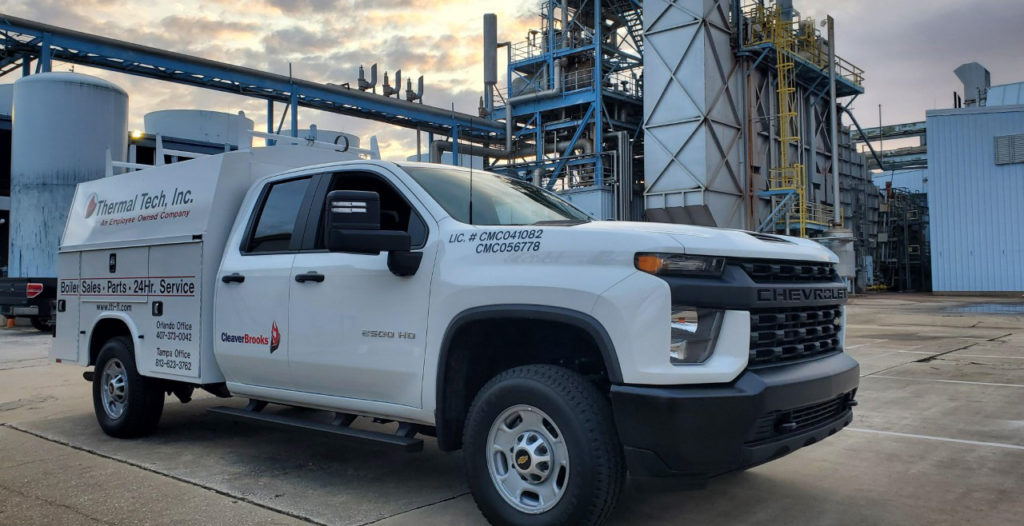 Total Boiler Room Solutions
Thermal Tech Inc. specializes in single-source boiler room solutions in Central and North Florida and areas of South Georgia. With 4 convenient locations, we offer commercial & industrial equipment from quality, reputable manufacturers for your hot water or process application.
From sales, service, emergency repair, mobile boiler rental options and replacement parts, we have your back!
It has been an absolute pleasure working with Thermal Tech Inc. They're a "class act" understanding our tight schedules, whether it's performing our Annual P.M.'s, or if it's getting us the parts we need to get us back up and running. They have always been "Johnny on the spot" when we call for help or when we need advice. They are more than just a vender, we consider them part of our family. Not to mention, our Boiler Inspector respects their work. Their staff are very easy to get along with and very knowledgeable. They are the guys that we turn to in the time of need, for all of our Boiler needs, whether it's our Steam Boilers or our Water Heater Boilers. I HIGHLY RECOMMEND THEM!
Bryan Browning, Plant Operations Supv. | Memorial Health, Savannah, GA