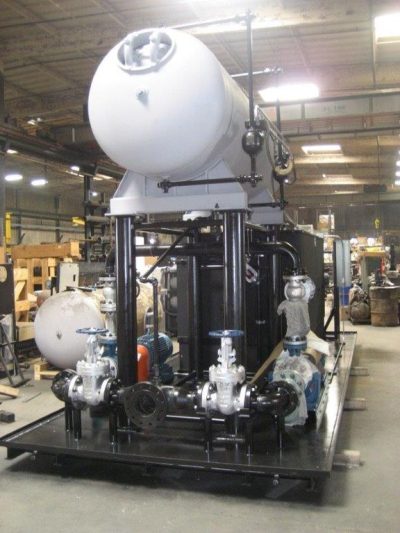 Parker Thermal Liquid Heating System
Thermal Liquid Heating is a specialized form of process heating that utilizes the forced circulation of a special heating medium as a liquid. In many types of process heating, high temperature, rather than high pressure, is essential where heat, not vapor or steam per se, is required. The Parker liquid tube design offers an extremely efficient, reliable heater built for the long term with ease of maintenance.
The tubing design provides a 10-pass self-baffled heating surface to increase efficiency. The ASME tube bundle is extremely flexible and offers a long life with a 25-year warranty against thermal shock. Available with low NOx burners. System components include the Parker Direct Fired heater, fluids, pumps, tanks and system arrangement.