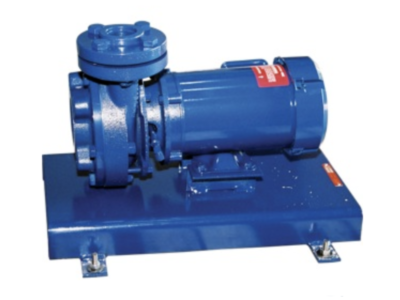 Shipco Pumps
CONDENSATE AND CENTRIFUGAL TURBINE PUMPS
Shipco® Pumps is one of the few, remaining U.S. manufacturers that both designs pumps, as well as manufactures complete, packaged units. This combination of capabilities enables it:
To offer custom-built units for job-specific applications that cannot be satisfied with standard, off-the-shelf products
To ensure the components of its packaged units are properly sized to work effectively and efficiently as unit
Various pump models and styles are designed specifically to pump hot condensate over a wide range of flow and pressure applications. They can be centrifugal or turbine and centrifugal pumps are available as single-stage or multi-stage. The pumps can be vertical or horizontal flange mounted with 1750 RPM or 3500 RPM motors in single or three-phase. Pumps that require low NPSH for applications with are available to minimize the effects of cavitations.
Shipco pumps are typically bronze fitted with removable wear ring & impeller, and are equipped with industry-standard motors that can be purchased locally. Note: suction strainers are not recommended on centrifugal pumps for these applications. They are usually equipped with mechanical seals rated for temperatures up to 250°F, however, higher ratings are standard on deaerator applications. Higher temperature seals and special faces are available upon request.