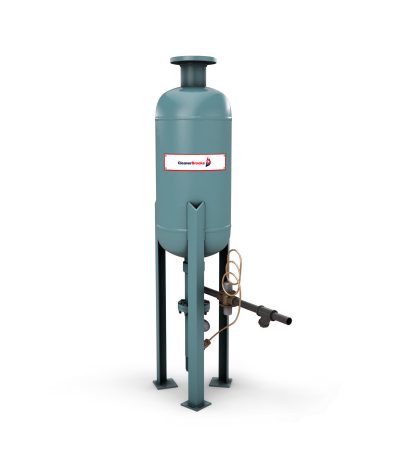 Cleaver-Brooks Blowdown Separator
Prevents buildup of harmful solids and reduces boiler scale with flash purification.
Cleaver-Brooks blowdown separators are compact and can be quickly installed with few connections. They use a safe, economical, flash purification process for enhancing blowdown effectiveness. Steam is rapidly separated from blowdown water and vented out the top of the blowdown separator in a cyclonic spinning action.
Blowdown prevents buildup of harmful solids in steam boilers
Blowdown helps maintain boiler water level safety controls
Built-in Aftercooler protects wastewater disposal systems
Compact Blowdown Separators — ASME Section VIII 250 psig tank design
Blowoff Tanks for specific applications and ASME code requirements